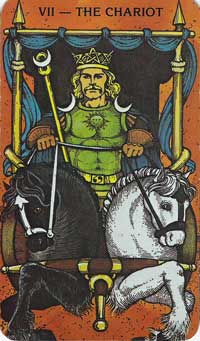 Many of you are into all things woo-woo, like I am (Quantum Mechanics, Astrology, Numerology, Tarot etc). The first three on that list are actually supported by science.
Tarot? Not so much.
However, I personally don't need science to back tarot…when you know something, you just ….know.
Especially after years of doing and receiving readings where predictions are supported by reality.
Enter TaroNumerology and Your Card of The Year.
This borrows from the idea of "the word of the year", but it's better because it's both energetically and numerologically supported.
In numerology, you can use add your birth month and day to the current year and get a number which carries a vibrational theme of your year.
How does this extend to tarot?
Simply add your month (mine is 11) to your birthday (mine is 7) then add that to the current year (*2014). * For accuracy use your last birthday. If your birthday is January or after, use 2015.  For me, this looks like this: 11+ 7+ 2 +0 +1+4 = 25.  Reduce the number if it is over 21, like this: 25 = 2+5 = 7.
Now go to a tarot deck and pick the Major Arcana with the corresponding number. Read standard interpretations about the Major Arcana cards here: http://www.keen.com/articles/tarot/the-chariot-tarot-card
Mine is the Chariot. Guess what this is about?
Balance (My word of the year); Moving (I am selling my house); Focus and Career Opportunities.
My daughter is also a 7. Guess what? She moves this month and was recently told by her bosses she is set up to be promoted in 6 months or less.
Added Tip: It is also great to meditate with your card of the year.
Bonus!!! I am offering FREE Card of the year readings with any 30 or 60 minute phone reading between now and January 31st, 2015.